10 Must See Tourist Attractions in Vienna
Vienna is known for being one of the greatest cultural hubs in history. With its rich history of classical music and the homeland of Sigmund Freud, this old city is enough to fuel the minds of everyone who goes there. Classified by the UN-Habitat as being the most prosperous city in the world, it is easy to see why people flock to it.
As the most populous city in Austria, as well as the capital city, Vienna is highlighted by its beautiful architecture, amazing food, and unsurpassable innovation. While there are many great places to explore in Vienna, make sure to check out these top ten most beautiful places in the city.
Historic Centre of Vienna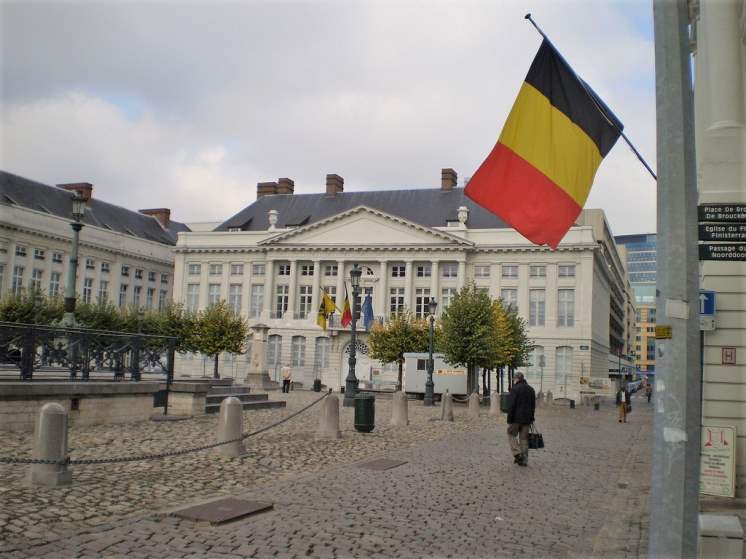 Architecture lovers should not pass up an opportunity to visit the Historic Centre of Vienna. With its beautiful Baroque and Romanesque architecture, the buildings stand out from many of the skyscrapers that have come to be synonymous with modern architecture. A traveller could easily take a day's walk here with all the courtyards and parks that make up the matrix of this part of the city. One of the best offerings of the city is the mountain spring water that is available to thirsty travellers for free. Stay hydrated and look at some of the historical buildings in Vienna.
Belvedere Palace Museum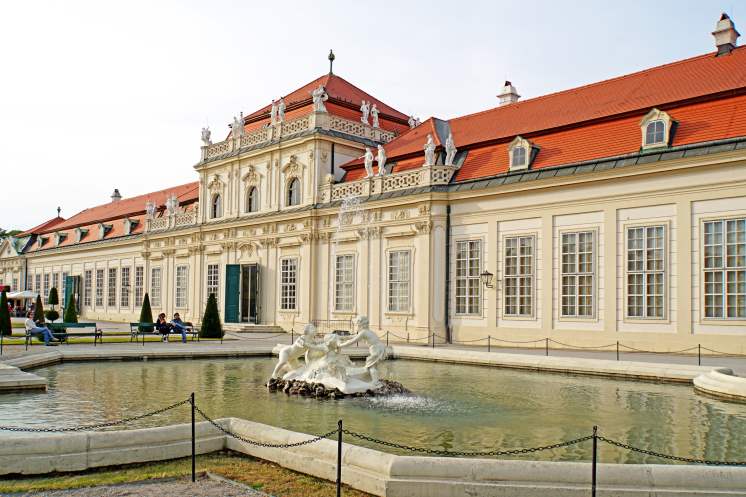 What was once a regal palace is now open to the public, and missing the Belvedere would be like surpassing one of the most important pieces of Vienna's history. Not only are historical tours available to educate the visitors of its royal history, but it also is home to countless museums. One of the most distinguished is the permanent Gustav Klimt collection. However, the visitor of the Belvedere will see numerous works of art – including the building itself. Once done, make sure to stroll the lavish surrounding gardens.
Schönbrunn Gardens
Sometimes, tourists just need a place to relax and pick up their feet. There is possibly no better place to do this than a visit to the Schönbrunn garden. A vast expanse of greenery in a central location, there is no better way to get away from the busy crowds of the city than by strolling through the grounds of Schönbrunn. Fountains break up the well-maintained variety of plants, and artists can be seen at every turn. Best of all, the gardens are free, giving them a rest on your wallet as well as your social interactions. Visit them separately from the Schönbrunn palace, or make a day visiting both.
Schönbrunn Palace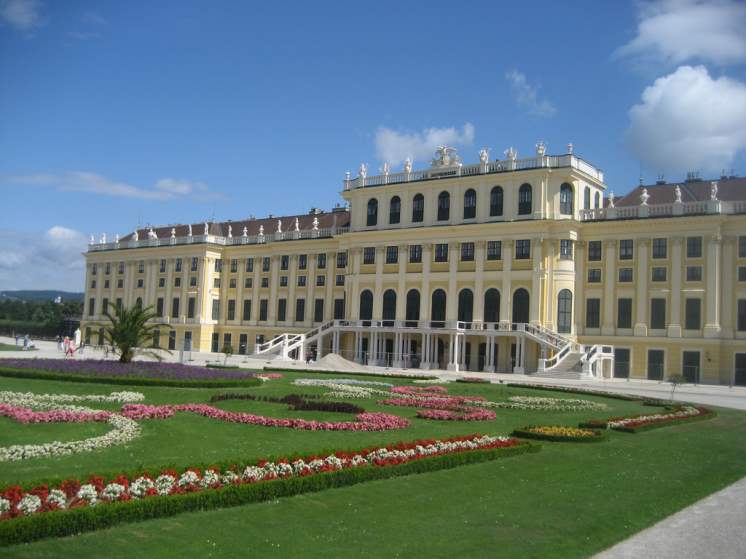 Surrounded by the Schonbrunner Gardens, this impressive palace is an important piece of Vienna history, a UNESCO world heritage site, and a Baroque masterpiece in itself. The grounds and interior are a testament to the interests of successive monarchs, and their variety alone is worth experiencing. With audio guides available for each of the rooms, it is easy to learn about the history of Schönbrunn Palace's former occupant (most notably Emperor Franz Joseph). Enjoy the interior and the exterior of this beautiful place when you stop here.
Hofburg Imperial Palace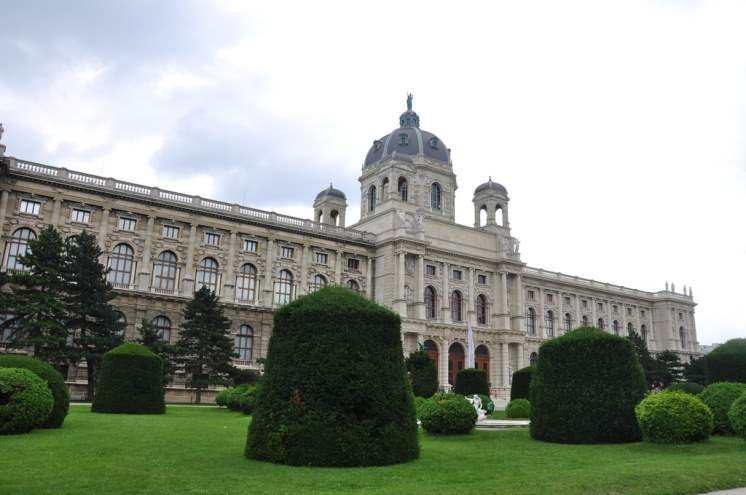 This palace was in its heydey at the height of the Austro-Hungarian Empire and is one of the most majestic buildings in the area. Now teeming with museums, including the silver collection that highlights important pieces of historical silver, the Hofburg Palace is as informative as it is glorious to look at. Take a tour and look at the preserved original furniture, and imagine what it must have been like to live there. An important piece of Vienna's history, make sure not to miss this.
Central Cemetery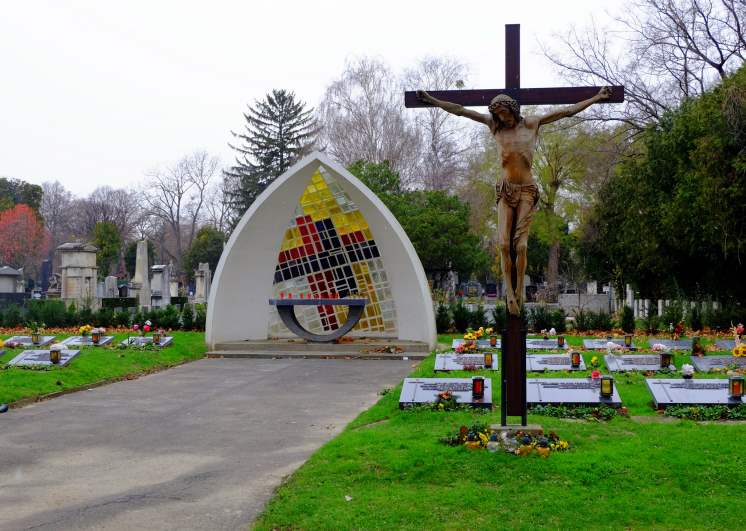 Not many top 10's include cemeteries, but Central Cemetery is an exception. This vast cemetery is very popular, and not only can you drive through it but tours often make their way here due to the gravesites of many famous people. Among those buried here include Beethoven, Brahms, Schubert or Strauss. Its size makes it great for walking, and on walks, you are almost certain to see local wildlife. Whether you stop to pay respect to some of the leaders in music, or you just need to get away from it all (or if you want to go for a horse-drawn carriage ride!), Central Cemetery is a tourist favourite.
State Opera House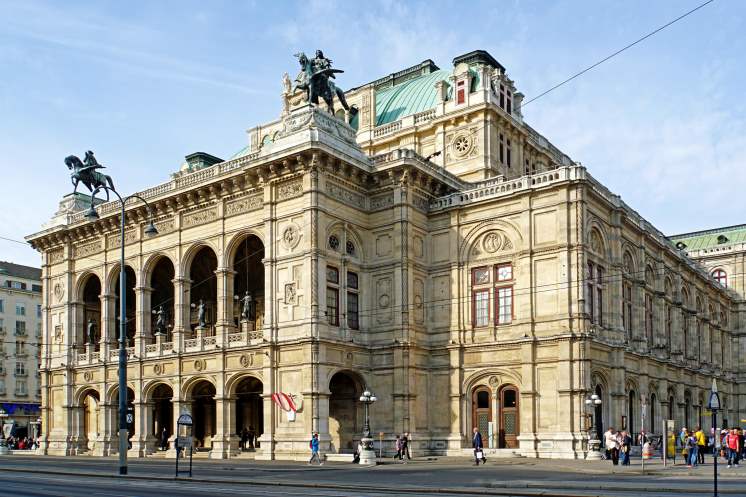 For travellers who are music buffs, it is hard to imagine going to Vienna without visiting the opera house and seeing an opera. Although not everyone is an opera fan, it is worth seeing for the history and the structure of the opera house. With marble staircases, decorative ceilings, and tiered seating and lighting, just walking through is breath taking alone. Guided tours are available in a variety of different languages that highlight the house and the backstage. If you are strapped for money, enjoy a free screening of an opera outside on the commons.
Albertina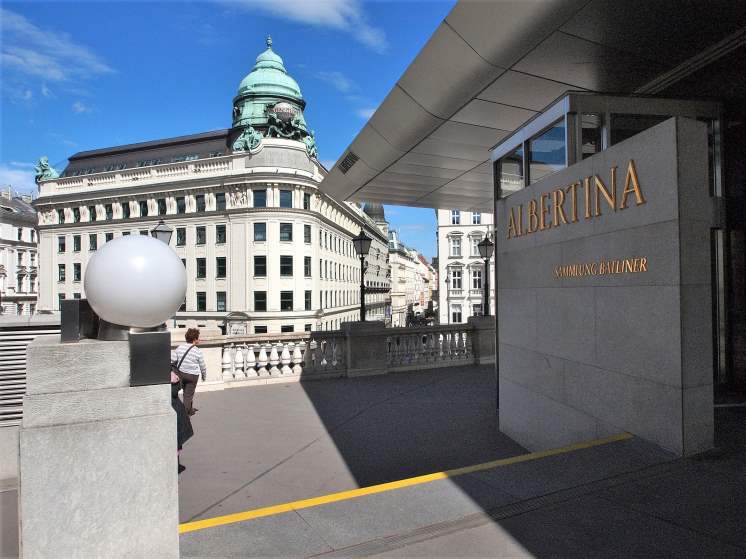 Located in the city centre, the Albertina museum is one of the most breath taking. With its modern architecture, it stands out from the surrounding buildings. While the museum houses both contemporary and classical art, there are often rotating pieces. Friendly staff guide you around the exhibits, and although it is the hub of the city, it is often one of the less-visited places. After feasting your eyes on the many Monet and Picasso pieces, be sure to stop by one of the local restaurants.
Tiergarten Schönbrunn – Zoo Vienna
Vienna zoo will amaze adults and excite the child, even for those who normally do not like zoos. Whilst the animals have ample space to roam and are well taken care of, you may roam around and look at a variety of animals, both domestic and exotic. Especially perfect for children, this is a favourite for those looking for a little bit of nostalgia in their lives.
Kunsthistorisches Museum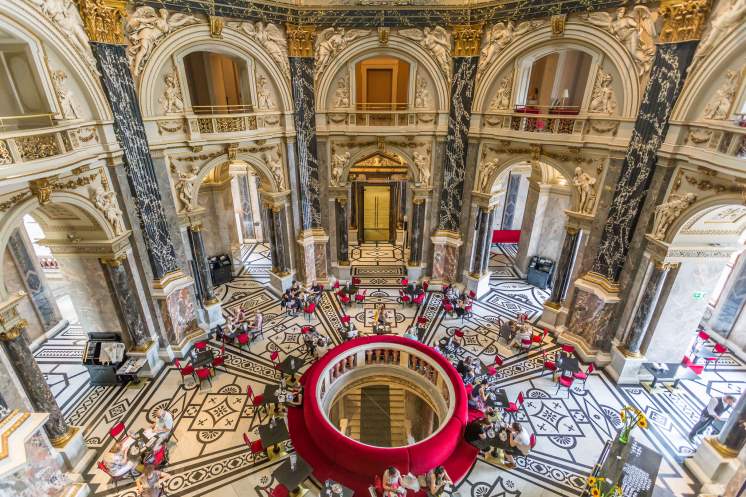 This dramatic building is art in itself and has beautiful ceilings that will keep you gazing upward after you take in the amazing collections. While this museum has plenty of modern and classical art, one of the biggest draws is the Egyptian section. Make sure to stop by before leaving the city!